Services
Financial Services
A Sector facing a plethora of change.
Our clients face increasing regulatory burden, increasing customer expectations, business cost pressures, the emergence of new competitors and the ever-present demands of shareholders. These changes pose a threat to profitability and the freedom to operate. SPP knows first-hand the nature of these challenges and has a well-developed approach to dealing with a range of these issues
Increasing customer expectations in parallel with significant business pressures
Fundamental value propositions are being challenged as financial institutions face competition from more nimble operators. Both efficiency and effectiveness of service need to be maintained, as customers seek more convenience and simplicity in the way they interact with their service provider. Digital and cross-channel capability must continue to lift.
Challenges to the social-licence to operate – and the need for greater customers empathy
Banks in particular face considerable regulatory burden challenges following the Hayne Royal Commission. Large scale remediation efforts are underway with significant data and customer-relationship challenges. More than ever, empathy is at the fore as a skill and a characteristic that must be shown in any customer engagement. Government liaison and relationship development is also as important as ever.
Emergence of new competitive forces
Both through the emergence of open banking, and the ongoing growth in neobank and new bank competitors, from the traditional to the fintech, Banking and Financial Services organisations face ongoing pressure to compete. In some cases, new business models and payment models are also threatening the status quo.
Increasing shareholder demands
Shareholders are placing more and more scrutiny on the delivery of strategic projects. The management of strategic projects has never been of greater value. Ongoing structured approaches to customer retention and growth are also requiring greater sophistication, especially in fields such as Private Health Insurance which as seen a significant loss of market share in recent years.
SPP can help based on a variety of strategic skills and experience
Customer focused growth strategy support utilising our "Return on Customer First" method – identifying winning value propositions and strategies for specific customer segments
Transformation support  to assist with major change around issues such as remediation and ongoing efficiency
Data strategy and operational support where the direction taken with Data is critical – including open-data programs, remediation programs, and ongoing customer-insight (Know Your Customer) programs
Broad strategy support including business unit strategy
SME Banking insights utilising our strengths in understanding SME's across a range of sectors
As a firm we've supported many FSi's to achieve their goals
SME Banking Strategy for an emerging new financial institution
Empathy Fix work focused on development of empathetic skills – for customers and internally -for banks and also insurance groups
Market Entry strategy for an international fintech in financial markets
Rebrand for a group of associated private health insurance businesses
Key Contacts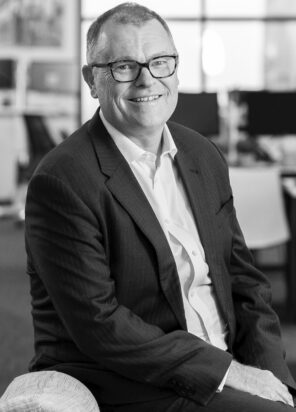 Phil Noble is the Founder and Managing Partner of SPP. He is an experienced General Manager, Consultant and Entrepreneur and has worked in a wide range of industries including financial services, telecommunications, infrastructure and Not for Profit.  Phil has...
Connect on email
Connect on LinkedIn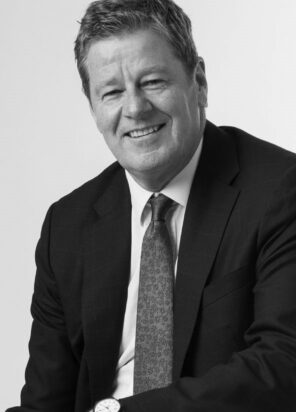 Graeme Chipp is a Senior Advisor at SPP which merged with Growth Solutions Group (GSG) in 2018, a firm he co-founded and led for 20 years.
Graeme is an acknowledged leader in the fields of growth and brand strategy, marketing,...
Connect on email
Connect on LinkedIn