Services
Asset Intensive Industries

We support asset intensive organisations – from strategy, to transformation
Australia faces a major infrastructure deficit in the wake of population and economic growth. To effectively provide for this growth, and optimise the capital investment in infrastructure, difficult questions must be answered related to priorities – which projects, and when?  Major investments in infrastructure must be grounded in a robust understanding of the strategic rationale, as well as costs, benefits and risks, supported by detailed planning, staging, financial analysis and economic appraisal.
For businesses that carry an asset-intensive balance sheet – including Utilities, Property, Transport and even Telco – regulatory regimes, and ongoing changes in basic business economics, are driving significant change.  This in turn is forcing organisations to revisit their strategy, ways of working, and to push hard on programs of transformaton.
---
We bring useful skills across infrastructure, transport, utilities and property
Major projects strategy with a focus on defining the "why" for a major project or infrastructural spend, supported by a robust, evidenced-based analysis of benefits
Business strategy for asset intensive businesses including property sector players, telco, transport and utilities
Transformation program support with a strong understanding of capital returns and the capital projects workforce and working environment
Program and portfolio planning including identification of major project objectives, strategic relevance, timing, cash flow implications and risks
Procurement evaluation including alternative financing as well as alternative procurement approaches (including PPP)
Business case development including the management of project schemes, cost planning, risk analysis, benefit analysis, and overall options assessment
Program Management Office development and support including the design and establishment of effective program management office functions
Project organisation development including working collaboratively with executive teams to build internal capabilities
---
We have broad and relevant project experience to asset-heavy organisations
Strategy for a major national commercial transport company
Field Force strategy for a national telco
Transformation planning and execution for a leading utility
Customer-focused growth planning for a retail energy company
Data strategy support for a retail energy company
Org Design and Budgetting for a state-based public transport entity
Data strategy for a leading asset registry
Strategy for a leading Australian property company
Key Contacts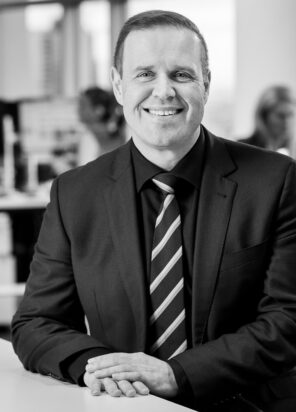 David Mackay is a Partner at SPP and he leads SPP's Sports, Media & Entertainment and FMCG/Retail practices. David assists organisations to develop and execute business and technology strategy, and improve business performance through people, process and technology. David...
Connect on email
Connect on LinkedIn