SPP announces new Partner, Noel Leung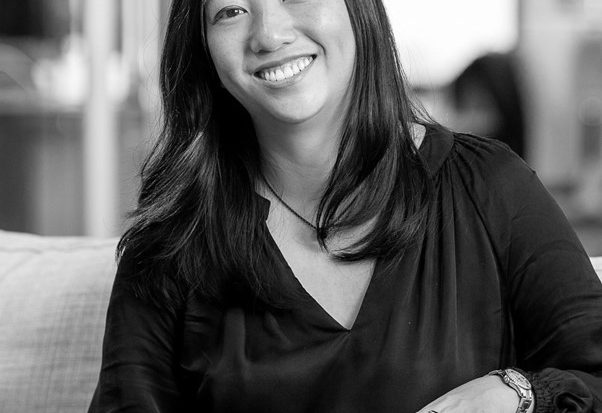 SPP is proud to announce the promotion of Noel Leung to Partner. Noel has over 15 years of strategy consulting experience, joining SPP as a Principal in 2018 to support SPP's Education and Research clients, and also to strengthen our capabilities in the Consumer and Retail sector.
Since joining SPP, Noel has also contributed to the continuous improvement of the firm, most notably revamping the firm's Performance and Development approach, bringing a renewed focus to the development of our people.
Noel is a highly regarded team member at SPP and has been an internal role model and benchmark of professionalism and integrity. Noel's leadership is described as 'approachable, authentic, fair and respectful', and she shows a genuine interest in developing her team, actively encouraging individual strengths and advocating for diversity of thought. Noel is open and straightforward in her views, one of the many reasons she is well respected by clients, the SPP Partnership and the SPP team.
Phil Noble, Managing Partner says "Noel's appointment continues a number of senior internal promotions in our firm over the years, highlighting our ambition to continue to grow our talent from within the firm whenever we can. Noel has been an asset in a number of recent projects, with many clients commenting on Noel's professionalism, her great relationship skills, and her ability to listen and understand their challenges.
When Noel isn't working side by side with clients or mentoring team members, she is usually spending time with her family. Noel is the proud mother of Eden and Neo, who have inherited Noel's persistence, inquisitiveness and growth mindset. Often her children are measuring the success of their parents at the dinner table through the number of meetings Noel attended vs the number of cars their father has sold. Noel has been fortunate enough to have an incredibly supportive family within Melbourne, who she credits for her success. She also acknowledges the support from the generous and progressive leaders within her previous workplaces (including PSP and KPMG), that has enabled her to balance her family with her professional career, demonstrating that the pursuit of one does not have to be at the expense of the other.
Being a mother and a career driven individual, Noel mentioned that "it is really important to have leaders that understand you are not just a cog in the wheel and who show a genuine interest in you as a person" and with the support from the family network, and past employers Noel has been able to achieve her personal and professional goals.
Whilst it appears that Noel's career path was set once she graduated from the University of Melbourne with a Bachelor of Commerce, this was not the case. Like many graduates, Noel was unsure on the career she wanted to pursue. Her acceptance of a graduate offer at Accenture set her on a 15 year trajectory spanning four different firms (including Accenture, PSP, KPMG and SPP) to break ground as the first female Partner at SPP.
SPP are beyond proud to have Noel as a Partner and are looking forward to watching her career continue to develop. When asking Noel about the recent promotion she stated:
"I am excited about the opportunity to join the SPP partnership, to bring a different perspective and contribute to shaping the future of this great firm. My appointment is testament to the leadership's continued focus on the development of our talented team and demonstrates our commitment to diversity and inclusion at all levels. I'm very much looking forward to the next chapter of my learning journey with the SPP team, and all our valued clients!"