Insights
Sports Business & Integrity Award – David Mackay
Most Outstanding Student
Congratulations to our Partner, David Mackay, on receiving the 'Most Outstanding Postgraduate Student Award' at Victoria University's recent Sport & Exercise Science Awards for the Master of Sport Business & Integrity programme.
This award recognises David's strong academic achievements in this world class program, which included units delivered at Real Madrid Graduate School.
Pictured here with Professor Hans Westerbeek, PVC (Associate) – Sport Strategy and Dean of the College of Sport and Exercise Science, David reflected on the program:
"Maintaining currency of knowledge within the sector is critical to providing our clients with the best strategic and commercial advice. Integrity management is a major issue for sporting organisations in maintaining their trust relationship with the community, particularly with the complexity of rapidly growing revenues and commercial pressures coupled with the emotion and social licence associated with sport. The international component of the program was important to me in ensuring that I could bring global experience and knowledge to our Australian clients, and also validated for me that Australia has capability that is truly world class within the business of sport."
As the leader of our Sports, Media & Entertainment practice, David has worked with many leading sports and entertainment organisations on commercial projects that deliver results in areas of:
Strategy development
Benchmarking and identifying areas for improvement in business performance
Facilities and capital works planning
Customer, fan and community engagement and experience
Assessing new growth opportunities, developing new partnerships, business and services models, and business plans
Improving ticket yields, merchandise and retail sales, and corporate hospitality returns
Key Contacts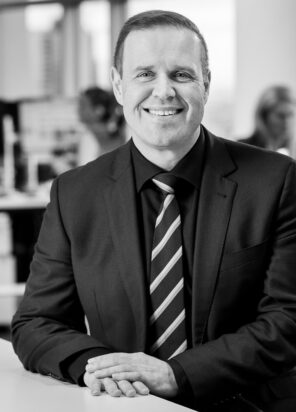 David Mackay is a Partner at SPP and he leads SPP's Sports, Media & Entertainment and FMCG/Retail practices. David assists organisations to develop and execute business and technology strategy, and improve business performance through people, process and technology. David...
Connect on email
Connect on LinkedIn