Insights
SPP's co-authored essay on Social Investment Approach for Research Funding and Impact

Congratulations to our SPP colleagues who have been published in a new book Social Investment – A New Zealand Policy Experiment, edited by Jonathan Boston and Derek Gill.
In this collection of complex essays focused on the New Zealand government's call to action in late 2017 to review the social investment approach, the book brings together the perspectives of leading academics, commentators and policy analysts from the public and private sectors.
The social investment approach involves the application of evidence-based investment practices to guide the selection and targeting of social interventions. Social investment is a major focus of contemporary New Zealand policy-making, with potential for broader applications in the not-for-profit, social enterprise and research sectors.
SPP authors Ben Apted and Holly Briffa, together with Senior Lecturer at the School of Government Dr Verna Smith and Monash University Professor Alex Collie, have contributed an essay entitled A Social Investment Approach for Research Funding and Impact. 
The essay demonstrates real insight into the relevance of social investment-based approach for decision-making relevant to research funding in New Zealand and globally, with specific application of SPP's Research Impact Framework. The Framework can assist decision-makers, particularly in not-for-profit and government organisations, considering a portfolio of possible investments. The approach applies pragmatic, outcome-centric thinking to articulate both quantifiable outcomes and qualitative benefits in a meaningful way to inform decision-making.
Contact SPP if you're interested in having a conversation about how you could apply our Research Impact Framework to inform your investment decisions.
Key Contacts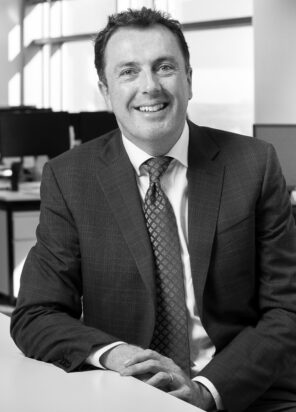 Ben Apted is the Senior Partner of SPP. Ben leads SPP's Education, Research and Digital Practices. Ben is a thought leader and contributor nationally and internationally on higher education strategy, engagement and operations. He has led transformation of government service...
Connect on email
Connect on LinkedIn