Insights
Three big ideas for International Education
The international education sector is a key driver of economic outcomes for Victoria
SPP was pleased to take part in the Australia China Business Council's Victoria Education Forum, held in Melbourne on 13 July.
Senior stakeholders from the government, education and private sectors also attended. A particular highlight was the keynote address from DEDJTR's sector lead for International Education Amanda Pickrell, who spoke of the value proposition Victoria offers to international students, and the broad benefits our state derives from their presence here.
The discussions were rich and exciting, and SPP's delegates were inspired by the big range of possibilities that could influence business and student outcomes. Here are three 'big ideas' we workshopped afterward.
1. International student belonging strategy
International students at Victoria's schools, TAFEs and universities overwhelmingly report high levels of satisfaction with their student experience and the education offering of their chosen institutions. Despite this, there is still substantial opportunity for improvement in the overall sense of belonging these cohorts feel within their adopted environments. A sense of belonging equates to feeling connected to, valued and respected by the communities within which one exists.
Can Victoria develop a cohesive strategy for driving improved belonging among its international student cohorts, by examining the common drivers of belonging (such as social connectedness, access to amenities, and appreciation of the significance of place), and designing targeted interventions in light of these?
2. Intercultural competencies for domestic students
The presence of international students within Victoria's schools and TAFEs enriches the experience of domestic students, opening doors to lifelong global connections and opportunities and laying the groundwork for future social and economic benefit for Victoria. The strength of these relationships is often dictated by the intercultural literacy of Victoria's domestic student population, something that is not currently addressed cohesively or in a concentrated manner.
What opportunity exists for Victoria to develop a framework for growing the intercultural competencies of its school-aged students, equipping them to build future professional and cultural networks with our growing international student population as they proceed to further study and the workforce?
3. VCE in China
There is strong demand for onshore places in Victoria's schools from international students. A VCE qualification is world renowned, and represents a pathway into Victoria's high calibre universities and subsequent living and working opportunities in Australia.
Innovative Victorian private schools have begun to explore in-country offerings in China, providing a strong test case for government to observe and potentially emulate.
Could a model be developed through which Victorian teachers deliver a Victorian state school experience and VCE qualifications to international students in their country of origin? What opportunity would this provide to Victoria to identify and recruit top talent into our universities, whilst monetising our world class school curriculum?
Read more about our Education Insights here or follow us on LinkedIn to hear from our experts.
Key Contacts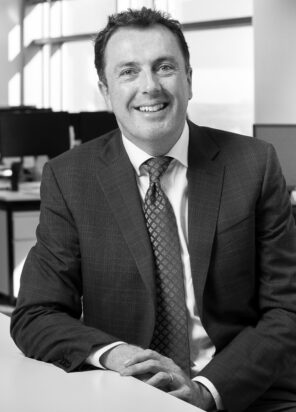 Ben Apted is the Senior Partner of SPP. Ben leads SPP's Education, Research and Digital Practices. Ben is a thought leader and contributor nationally and internationally on higher education strategy, engagement and operations. He has led transformation of government service...
Connect on email
Connect on LinkedIn