Farewell to our summer interns

Last week were the final days of our sixth consecutive intern program at SPP, and our first virtual curriculum.
We would like to thank all the interns who participated and made for a successful and fun experience. Each year, we are blown away with the quality of applicants and their energy and enthusiasm to learn and develop, with this year proving to be no different.
"Comparing this program to other internships, it has definitely been my favorite" – Sohaan Nath, Summer Intern 2022
The program includes a robust training schedule ranging from consulting basics to excel modelling and an individual consulting case study project which they present to the firm on their last day. For the duration of the 6-week program, SPP hosts a variety of social activities including the SPP table tennis tournament, welcome drinks, buddy coffee catch-ups and an end of program activity night. The interns are also included in our firm offsite/strategy day and invited to our alumni networking event.
"It was great to be able to sit in client meetings and see who they interact with consultants" – Katherine Roem, Summer Intern 2022
Last Friday, the group presented their individual consulting case study, based on their 6 weeks of learnings from the formal training session and client work. Each case study had a sponsor Partner lead who attended the briefing and provided valuable insights into their specialist industry, and an Engagement Manager who guided them in the right direction throughout the duration of the 6 weeks. This task mirrors similar real life consulting projects. This year, the interns chose topics aligned to personal interests and we had a diverse group of presentations covering:
Jack Hall – Designing a sustainable NDIS
Lily Ferguson – Measuring Customer Empathy in Consumer-facing businesses
Jack Duncan – Real-time payment functionality for businesses
Katherine Roem – Carbon offsetting for Net Zero
Jason Huang – eCommerce in a competitive landscape
Oliver He – Consumer Intimacy in the new world
Tony Yu – Cultivating an Innovation Economy in Victoria
Sohaan Nath – Starting Up to Spin Out
"The level of feedback and support was really good,  my buddy took the time to always sit down and give me detailed feedback" – Tony Yu, Summer Intern 2022
While it is with heavy hearts, we say goodbye (for now) to the cohort – we hope to cross paths in the future, SPP is very grateful to have had the opportunity to develop your professional protectory.
Key Contacts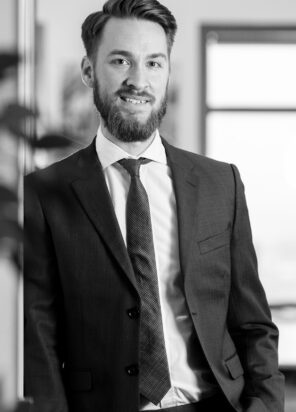 Jens Myhrman is a Senior Engagement Manager at SPP. He has previously worked in the automotive and retail sectors in the Nordic region across management roles in sales, marketing, product management and external partnerships. Jens now helps clients solve...
Connect on email
Connect on LinkedIn