Growing Financial Wellbeing – and Banking – at the same time.

SPP was pleased to sponsor and help host Amcham's business lunch, "What's Next? Business in a changing World" on Friday 12th August.
At this event, host Sara James from Amcham interviewed ANZ CEO, Shayne Elliott. Topics covered included the merger with Suncorp Bank, effectively building a stronger footprint for retail banking customers in the northern states for ANZ. Shayne entertained the audience with his positive personality and views.
Shayne provided a number of useful insights into retail banking, including the incredible role our major banks play in underwriting economic growth, by providing the finance that homeowners and businesses need – in ANZ's case, in excess of $1trillion in assets funded.
After thanking Shayne for his involvement, SPP Managing Partner, Phil Noble, was keen to point out that "ANZ will acquire 1.2 million customers via the Suncorp acquisition but are also chasing a more admirable target – an improvement in financial wellbeing for 1.3 million retail customers".
A panel discussion also included a number of guests that have leading roles in economic growth, including:
Danni Jarret, CEO of Invest Victoria,
Felicia Mariani the CEO of the Victorian Tourism Industry Council, and
Dr Brenda Rynne, Chief Economist of KPMG
The panel looked at a range of challenges facing the economy, from the need to reinvigorate tourism post-covid, to the opportunities we have in Victoria to re-orient our economy towards innovation.
SPP and the team including Partners Noel Leung and David Mackay, hosted a number of guests from financial services, retail and other sectors, and look forward to continuing to work closely with Amcham and its members to drive prosperous economic growth.
Key Contacts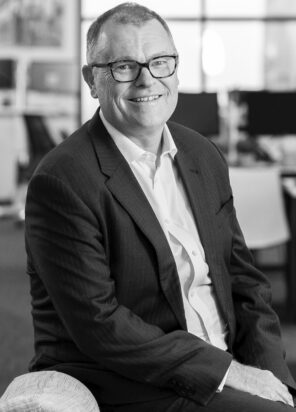 Phil Noble is the Founder and Managing Partner of SPP. He is an experienced General Manager, Consultant and Entrepreneur and has worked in a wide range of industries including financial services, telecommunications, infrastructure and Not for Profit.  Phil has...
Connect on email
Connect on LinkedIn