SPP collaborates on workshop series to explore emerging trends between Australia and India

On Thursday 2nd December, SPP facilitated the first in a series of virtual workshops in collaboration with Australia India Chamber of Commerce (AICC), Australia India Institute (AII) and Australia India Youth Dialogue (AIYD). Leaders within the Australia and India Education and Innovation space were invited to explore current and emerging opportunities between the two countries.
As we re-emerge from COVID-19, there have been a significant amount of trade development opportunities between Australia and India. Our workshop successfully explored the emerging trends within the Australia and India education sector. In addition, leaders successfully collaborated to understand what is working or not working and discovered where opportunities to grow and develop stronger partnerships exist.
The workshop was split into three sessions with different topics of focus, allowing for diverse contributions from members across Industry and Government. Each session included a brief presentation on trends and research followed by a breakout room discussion to facilitate dialogue between leaders. The topics of focus were as follows:
The first session explored what institutions have done to support student welfare and the wellbeing of Indian international students throughout the disruption of the pandemic. Andrew Deuchar, a scholar from AII, initiated the session with a presentation on the importance of social connections for Indian international students and how such students were supported during the pandemic. Following this was a breakout room discussion among participants where insights relating to how institutions have provided support to students were shared, including what went well and what could be improved.
The second session explored how online learning has changed particularly for Indian international students since going into the pandemic and what opportunities have arisen as a result. SPP Subject Matter Expert Bruce Bayley started off the session conducting a presentation on the trends that have emerged from online learning, and how various institutions have adapted as a result. In the following breakout room discussions, participants discussed the benefits and rooms for improvement in relation to online learning. This brought attention to what institutions should consider when employing online learning moving into the future.
The third and final session explored opportunities for Higher Degree Research (HDR) students to create productive research collaborations between Australia and India. Andrew Deuchar initiated this session with a presentation on leveraging good practices to foster successful research collaborations. These insights were based on his research and interviews with academics across Australia and India. The following breakout room discussions provided participants a chance to discuss opportunities for successful research collaborations between Australia and India.
Ultimately, the insights and findings generated from this three-part workshop will be used to prepare a report to help inform Australia-India opportunities to re-emerge from the international border closure. This enables Government and Industry leaders to make informed decisions in relation to enabling stronger partnerships and international education recovery. The second workshop of this series will be held on the 17th of March 2022 and SPP invites any relevant party to register their interest.
To register for the second session, please follow the link here.
To view the recording of workshop 1, please click here.
Key Contacts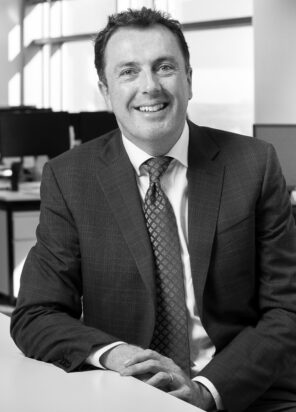 Ben Apted is the Senior Partner of SPP. Ben leads SPP's Education, Research and Digital Practices. Ben is a thought leader and contributor nationally and internationally on higher education strategy, engagement and operations. He has led transformation of government service...
Connect on email
Connect on LinkedIn