Impact
Building a digital house within government – Gartner case study

The Queensland Building & Construction Commission (QBCC) is a respected regulatory service provider in Australia and operates to promote confidence in the Queensland building and construction industry. During 2014-15 the QBCC undertook a transformational journey to become a more customer-focused organisation, and identified many customer needs that can be better satisfied through improvements to their website and digital offerings.
 SPP was pleased to be brought on board early to assisted the QBCC with their digital transformational journey. SPP worked with staff at QBCC to develop a new digital strategy and change the way staff work to deliver improved services to the building and construction industry. SPP led the work that helped the QBCC understand its current digital capability and define what future capability should be pursued.
 SPP scoped, defined standards, designed processes, and utilised customer-led design in redesigning the QBCC's website and website content. Using our customer-led design capability SPP defined, mapped, and built online transaction pathways and services, including Smart Forms to replace manual processes for the QBCC's internal and external customers replacing over 50 pdf forms.
 Ben Apted, Partner and Government lead said, "It was great to partner with an organisation who was so passionately committed to delivering better customer service. Our customer-led design content on QBCC's website is now logically structured to aid discovery and enhance the customer experience. Dynamic Smart Forms now provide improved services and engagement with customers"
 "We learnt a lot along the way and the pleasing thing was that our agile customer-led approach helped the QBCC increase its customer satisfaction score from 68% to 89% within twelve months and reduce operational expenditure by $3.2M pa. I think the results speak for themselves", Mr Apted said.
 Read full Gartner Article here.
Key Contacts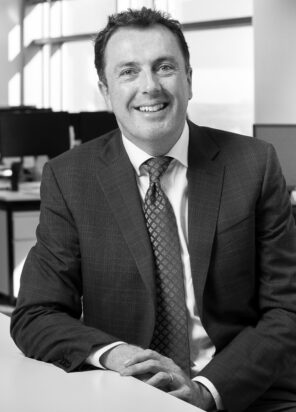 Ben Apted is the Senior Partner of SPP. Ben leads SPP's Education, Research and Digital Practices. Ben is a thought leader and contributor nationally and internationally on higher education strategy, engagement and operations. He has led transformation of government service...
Connect on email
Connect on LinkedIn