Insights
Lessons from the best retail brands
Our work in today's retail market has highlighted significant shifts in consumer demand and purchase behaviour that are further challenging retail brands. Some examples: A preference for convenience to satisfy smaller, more frequent, local shopping trips; The changing housing market with the 'minimalism movement' gaining force as consumers de-clutter their lives; The impact of technology on living and the move of digital e-commerce from to mainstream as a 'ticket to play'.
The following article was first published a few years ago, but it remains relevant now.
We comment on how two 'Big Box' retailers are responding to changes in their market.
We've updated it and added one other distinctive element outlining 'Lessons from the best retail brands', which is the importance of constantly innovating to stay relevant.
Read on and let us know your thoughts.
"Successful brands explicitly underline the importance of continuing to adapt to changing consumer needs as a critical priority."
Lessons from the best retail brands
We all know the first mover advantage is real and that unless the competitor is unusually nimble, it's hard to out-manoeuvre. But it's not impossible.
Before we explain further, let's look at the two most clear-cut cases in Australian retail: we all know Woolies' lessons with Masters, excruciatingly, when pitched against Wesfarmers' Bunnings in the big box hardware category, but, through Dan Murphy's, they have retained a near impeccable lead in liquor against First Choice.
Why is this so? The first mover land grab advantage that both branded, physical retail chains hold is part of the explanation. Having the right locations has clearly helped both Bunnings and Dan Murphy's capture critical mass of customers through their value offer and voice in the market.
But the right property portfolio is not enough. Let's look at just four distinctive elements that each brand has executed to perfection.
Killer market positioning
Both Bunnings and Dan Murphy's also have killer propositions, out-positioning any rival. For example, Bunnings' "everyday low prices as just the beginning'' tells consumers they own price competitiveness, but also sets the platform to continually surprise and deliver further value to thier customers.
This promise is assured thanks to each chains' scale. It means they bring guaranteed volume to suppliers who constantly battle the trade-off between retaining their preferred price point (and margin) against assured volume (and sales) that only big box retailers can deliver.
Behave like a category leader
Beyond price, each retail format is constantly offering new innovations and promotions that keeps them fresh and interesting, but also reinforces their leadership. Innovation is a constant with both leading brands, be it home improvement tutorials or wine tastings.
Customer experience resonance
Bunnings does this by carefully recruiting service assistants based on their interest in the home improvement category. Over at Dan Murphy's, they make a feature of ensuring their staff know their wine. The fine wine section is a different experience for the shopper who wants to browse and find a new wine (at a higher price).
In both cases, each brand makes the experience of shopping more attractive for customers. Which aisle to choose? What product to use? In store merchandising carefully placed throughout the journey where shoppers can't resist the value on offer.
Constantly innovating to stay relevant
Both Bunnings and Dan Murphy's have explicitly underlined the importance of continuing to adapt to changing consumer needs as a critical priority.
Bunnings leads the way here with constant innovation of their range of products and services. New categories or services are added to reflect the changing needs and expectations of the home improvement and renovation market. For example, products that help easy DIY for kitchens, bathrooms, and outdoors are offered along with new categories to serve the trend for smart homes and sustainable living. Sustainability initiatives now extend to schools and suppliers, helping save water, energy, and waste, and ensure sustainable practices with timber supply.
Dan Murphy's large format has some significant challenges as they address the shifting consumer preference towards easy and convenient 'top up' shopping. They also have to continually innovate as consumers are buying lighter, more local product with whole category shifts occurring.
Reasons to visit consistently provided
Dan Murphy's and Bunnings are consistent, both in advertising message, and in the investment they make in marketing. There's always a reason to visit.
A Dan Murphy's catalogue is more of a compendium than a junk mail throw-away. It is something that you'll keep on the coffee table and study. It is still amazing how many retailers don't prepare their catalogues more wisely. They should create value and help their shoppers make selections rather than simply screaming about discounts.
Key Contacts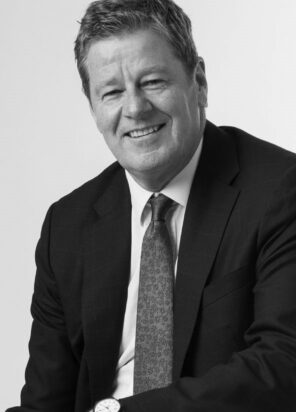 Graeme Chipp is a Senior Advisor at SPP which merged with Growth Solutions Group (GSG) in 2018, a firm he co-founded and led for 20 years.
Graeme is an acknowledged leader in the fields of growth and brand strategy, marketing,...
Connect on email
Connect on LinkedIn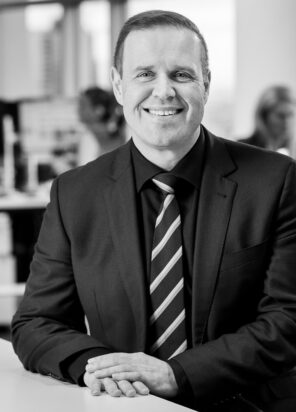 David Mackay is a Partner at SPP and he leads SPP's Sports, Media & Entertainment and FMCG/Retail practices. David assists organisations to develop and execute business and technology strategy, and improve business performance through people, process and technology. David...
Connect on email
Connect on LinkedIn