Insights
SVOD Wars: The studio empire strikes back
This week saw the introduction of yet another subscription streaming service into the Australian market with the launch of Paramount+ (part of ViacomCBS, which now own Channel 10).
The landscape has changed a lot since I wrote SVOD Wars: A new media hope, 6 years ago. We now have a plethora of Subscriber Video on Demand (SVOD) offerings in Australia, including new offerings introduced by Amazon (Amazon Prime), Apple (Apple TV+), Disney (Disney+, Hayu) and Foxtel (Kayo, Binge). We've also seen some offerings fall by the wayside, including Presto and Quickflix.
The fundamentals from the original article still hold in terms of customer growth levers:
Content (what you can watch);
Price (what you pay); and
Experience (where and how you access the content and how easy it is to navigate).
What has changed significantly is the competitive landscape and what that means for the SVOD business model. Whereas Netflix was previously seen as the hopeful winner takes all aggregator, the landscape has become more fragmented with traditional content owners (studios) taking content back and coming out with their own SVOD services.
In this fragmented environment, it's no longer a winner takes all play, it's how can you build a sustainable business where you can deliver a pipeline of compelling content at an affordable development cost.
To do so, SVOD players need to defray costs, find new/cheaper content and find new revenue sources.
Reducing Content Costs
Here we see different players seeking to leverage their broader media asset bases to wear some of the costs of developing and marketing content. Nine owned Stan can share content across FTA TV and publishing assets; Viacom owned Paramount across its global assets, including FTA TV Channel 10 in Australia; Amazon and Apple have their broader retail and software assets, and Disney has theme parks, cruises and a plethora of other entertainment assets. Netflix is seeking to replicate these models with its forays into merchandise and retail. This allows the cost of content production to be defrayed across a broader range of revenue generating assets as they can share development and marketing costs.
New and/or cheaper Content
This is an area still evolving. While content is still a key driver of subscription activity there is reluctance to compromise on quality, There is the well-worn route of pursuing lower cost content such as making reality TV shows but these still have broad appeal. SVOD is still focused on audience acquisition over profitability but as subscriber growth slows for the dominant players new types of content are required. Netflix appears ready to enter the gaming market seeking to expand its content offering. Apple has already gone down this road with Apple Arcade, however it charges a separate fee to Apple TV+ unless you opt for the more expensive Apple One bundle. Other providers have moved into live sports content, such as Paramount+ signing up the A-League and W-League, pitting it in competition with Kayo for content.
New Revenue Sources
As outlined above, organisations like Amazon, Apple and Disney have other revenue sources beyond their SVOD businesses. Within the SVOD business line, we have also seen new revenue opportunities being explored. Disney has launched premium content where new releases can be purchased/hired over and above the base subscription during the theatrical release period. Apple TV+ and Google Play allow individual purchases as well. Paramount+ has foreshadowed that their sports offerings will include limited advertising. These examples of Transactional Video on Demand (TVOD) and Advertising-supported Video on Demand (AVOD) demonstrate that mixed revenue models are likely to continue.
Who wins?
The winner takes all hope of content aggregation hasn't played out and now providers are facing stiff competition in a congested market. Those with the greatest ability to pull customer growth levers within a sustainable cost structure will win.
SVOD was initially seen as a huge win for the consumer with the potential to access premium content at a fraction of existing PayTV options. When a small number of providers dominated the available content, significant savings could be achieved by consumers. With increased fragmentation of content across providers, consumers face the prospect of taking out multiple subscriptions to see their favourite content. In April 2019, AMPD Research reported the average subscribing household pays A$35.40 per month for 1.9 SVOD services. Since then we've seen consumers spend more time at home due to COVID restrictions, and Netflix, Foxtel, Stan, Disney+ and Amazon prime all increased their viewership by at least 1.5 million in 2020. Consumers are now spoilt for choice of content and convenience but the costs of layering subscriptions services are mounting.
Key Contacts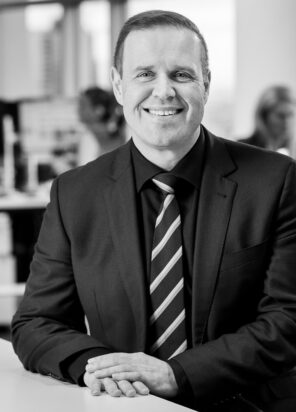 David Mackay is a Partner at SPP and he leads SPP's Sports, Media & Entertainment and FMCG/Retail practices. David assists organisations to develop and execute business and technology strategy, and improve business performance through people, process and technology. David...
Connect on email
Connect on LinkedIn