Media Release: SPP and GSG merger announcement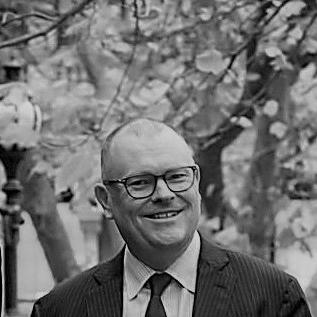 SPP AND GSG CREATES SCALEABLE GROWTH SOLUTIONS FOR CLIENTS
An enhanced offer in the local management consulting industry will bring increased competition to the large multi-national firms operating in the Australian market.
Independent management consultants SPP (Strategic Project Partners) have joined with Growth Solutions Group (GSG) to bring a wider range of specialist services and experience to the market. Clearly identifying, articulating, and marketing a differentiated proposition requires a combination of skills: customer, brand and commercial. Our combined firms now bring this expertise to our clients who are dealing with an increasingly challenging operating environment while having to sustain performance uplift. Announcing the move, Managing Partner of SPP Phil Noble says "We have known the Partners at Growth Solutions Group and observed their impact in customer and brand led growth advice – an increasingly critical client need. Their client portfolio and the high-impact outcomes from their assignments speak to the quality of their work and people. "Our combined firms bring great synergy and value to our clients who are dealing with an increasingly challenging operating environment while having to sustain performance uplift. "Our combination adds to our leadership position in strategy, growth advice and improvement for organisations in Education and Government. In addition, this combination will help us to continue to grow our work in customer-facing industries such as  retail, branded goods, sports and media, and the other industries we serve. "With Growth Solutions Group, we can now can confidently help our clients drive performance improvement up and down the P&L, and balance sheet without undermining the critical importance of a bespoke approach to each client's circumstances. Their unique customer first orientation into growing brands and revenue augments SPP's commercial strengths in strategy, data and digital, and business transformation," Noble says. Growth Solutions Group Managing Director Graeme Chipp adds – "Senior Partners Ben Apted and Phil, together with their Partners and team, have built a highly regarded, very successful consulting business. Our alignment starts with a strong cultural fit. We respect the people involved and their values in creating an enviable reputation for delivering high impact for clients. With SPP, we've found the ideal partners to scale our own Return on Customer First (RoCF) expertise.  It's a win-win for both clients and our team. Problem solving for client impact is at the heart of both firms." Competition for client business is fierce between the big international consulting brands with the established leaders like McKinsey, BCG and Bain under more pressure from the 'big four' accounting firms who continue to focus on growing their consulting practices. Chipp and Noble both remark, "Our clients have been telling us they value our model. Bringing a customer first focus to driving growth and transformation, with a focus on strong industry knowledge and commercial nous, without bringing significant overheads is the feedback we've been getting." Ben Apted explains: "The market is looking for quality, experienced and independent firms who can challenge existing thinking and bring creative solutions to performance uplift via a Partnership model that is sustainable over the long term. We can now offer one firm, bringing together more than 30 years of experience in strategy, brand and transformation management, along with the agility, commitment and value delivery of an independent firm." The business will trade with the name of the larger entity, SPP, but will identify the specialist customer, brand and marketing growth IP that GSG brings. For more information contact us:  +61 3 9669 6900
Key Contacts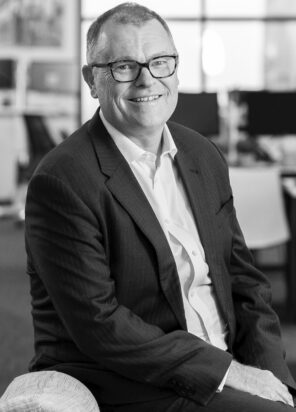 Phil Noble is the Founder and Managing Partner of SPP. He is an experienced General Manager, Consultant and Entrepreneur and has worked in a wide range of industries including financial services, telecommunications, infrastructure and Not for Profit.  Phil has...
Connect on email
Connect on LinkedIn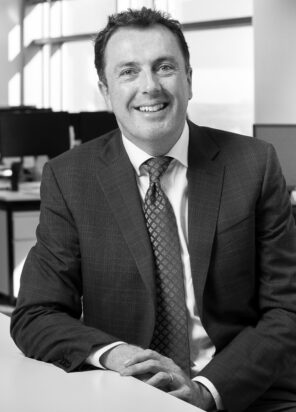 Ben Apted is the Senior Partner of SPP. Ben leads SPP's Education, Research and Digital Practices. Ben is a thought leader and contributor nationally and internationally on higher education strategy, engagement and operations. He has led transformation of government service...
Connect on email
Connect on LinkedIn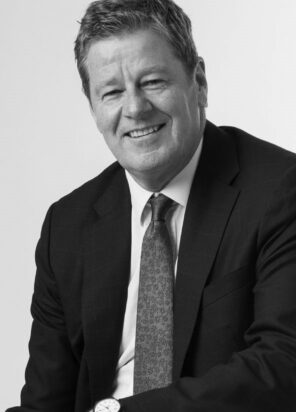 Graeme Chipp is a Senior Advisor at SPP which merged with Growth Solutions Group (GSG) in 2018, a firm he co-founded and led for 20 years.
Graeme is an acknowledged leader in the fields of growth and brand strategy, marketing,...
Connect on email
Connect on LinkedIn