SPP's Case Study insights
SPP Partner David Mackay attended The University of Sydney Business School last Friday morning as part of SPP's commitment to provide insights for graduates on how to conduct a Case Study Interview.
"About 80% of the interview process for our consultant potentials involves cracking sample case studies," says David. "These interviews can be high pressure, so understanding what outcomes the interviewers are looking for is important. We want our candidates to be relaxed and perform at their best, and practising case studies is great preparation for those aspiring for a career in consulting."
The Business School workshop was an interactive session where David led the group through a mock commercial challenge for the sporting and entertainment industry.
As Sector Lead to SPP's Sports, Media and Entertainment practice, David has found these case studies to be really interesting and tangible to most graduates.
Being able to apply analytical skills is important," David continues. "We do find that sports industry case studies are popular because they are engaging and fun – things like a assessing a sporting organisation's commercial expansion; an esports market entry analysis; a cost and profitability review; fan-based engagement strategy; data analytics in sporting organisations – they have central ideas that most people can very quickly relate to, so it allows interviewees to then draw on their MBA skillset to provide analysis, or 'crack the case'. "

David Mackay – Partner
On the day, we had a strong cohort of current and recently graduated MBA students who came along for insights around the business of sport and how to crack the case in an interview context.
Key Contacts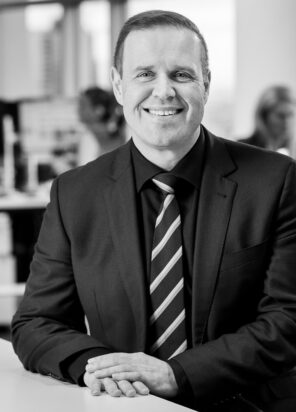 David Mackay is a Partner at SPP and he leads SPP's Sports, Media & Entertainment and FMCG/Retail practices. David assists organisations to develop and execute business and technology strategy, and improve business performance through people, process and technology. David...
Connect on email
Connect on LinkedIn