Influence
The SPP Podcast 'The Deep Blue': Episodes 4 & 5

Building Resilience is a top priority for most organisations right now, in light of the number of challenges that the world is facing all at once. Geopolitical tension and war, environmental disasters, climate change, labour and skills shortage, rising inflation and the continued impacts of COVID 19 are disrupting all businesses in some way.

As part of our spotlight on Building Resilience, we speak with two special guests on the topic of in the latest episodes of The Deep Blue. Both of our guests provide very different perspectives, based on their lived experiences and share with us some tips on how we as individuals, as businesses and as communities can build resilience in the face of crises and disasters.
Episode 4: Sustained Resilience – How is Culture and Collaboration key?
In the episode four, John Lloyd, experienced non-executive director in the Australian Agricultural sector, speaks with Noel Leung, SPP Partner, on what influences and impacts the resilience of Australian Agriculture, and what it means to be a resilient today. He also shares insights on why collaboration and partnership doesn't happen as it should in the Australian Agricultural sector, and discusses how this might be a key to continued resilience for sustainability: economically, environmentally, and socially.
Australian Agriculture is integral to our economy and society. Dealing with increased uncertainties and unexpected shifts in global and local business, the environment, governance is the norm. Our guest John Lloyd discusses resilience, or rather continued resilience for sustainability: economically, environmentally, and socially. Why doesn't collaboration and partnership happen as they should in the sector? Join us for his insights into what influences and impacts the resilience of Australian Agriculture.
Episode 5: Organisational Resilience and responsiveness to COVID – lessons learned
In episode five, Dominik Lentowicz, SPP Engagement Manager, who recently joined SPP after an intense period as a Director of Victoria's COVID Taskforce. Tune in to discover a rare 'behind the scenes' view of the Victorian response to the emergence of COVID. How did they deal with shifting uncertainties and the pressures imposed by many public sectors, and what were the learnings useful to today's work structures? Explore the wisdom behind a 6-point framework for resilience, recovery and readiness:
Do not lose sight of your purpose, and find meaning in what you do
Understand that adversity is a temporary rather than a permanent state
Understand that you have greater levels of resilience than you might realise
Have a healthy sense of reality and accept that adversity is a part of life
Find time for recovery; drawing on your resilience constantly is unsustainable
Surround yourself with people that believe in and support you
These key elements are essential to every project team in today's fluctuating environments.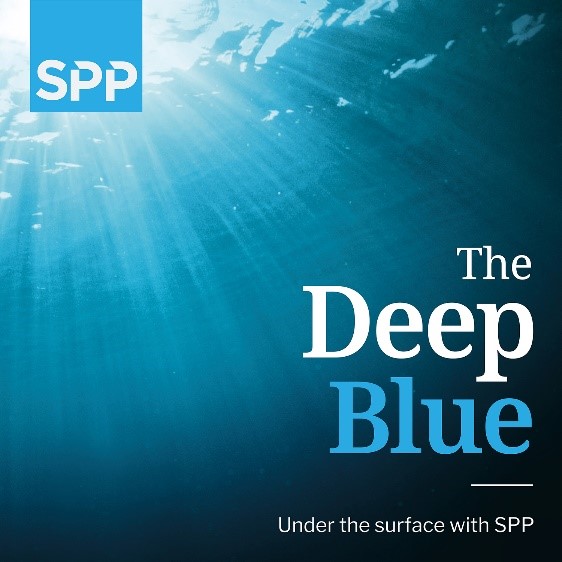 The SPP Podcast
The Deep Blue is hosted by Clara Yates, Principal at SPP.
The Deep Blue is SPP's forum for chatting about ideas, and for celebrating the work we do with our amazing clients. SPP is a high impact strategy firm with a mission – to be the most client-centric partner for transformational change.
To subscribe to future podcasts, please follow us on Spotify. You can find out channel here.
Key Contacts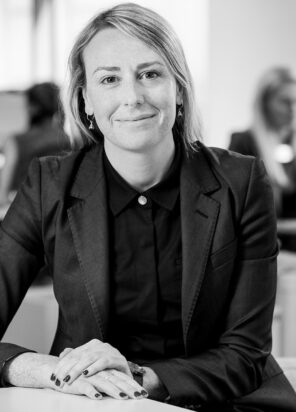 Clara Yates is a Principal at SPP and works closely with organisations to tackle their major strategic challenges. Clara brings particular expertise in the Education sector having worked with Universities, VET providers, Online Education Providers, Research Institutes and education...
Connect on email
Connect on LinkedIn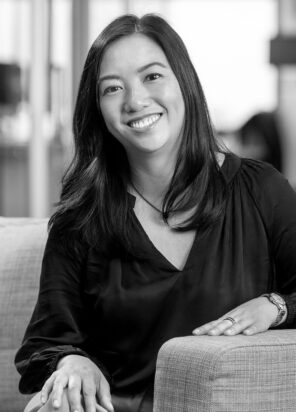 Noel Leung is a Partner at SPP and is an experienced strategy consultant with more than 14 years of experience working with senior leaders of organisations in Higher Education, FMCG, Agribusiness and NFP sectors. She takes an evidence based approach...
Connect on email
Connect on LinkedIn