Insights
BUPA CEO tells the untold story
How Bupa grabbed market leadership from a 'standing start'
On 21 September 2017, we had the pleasure of hosting Bupa CEO, Australia and New Zealand, Richard Bowden, at AmCham's Brand Leadership event.
Guests from Westpac, Australian Unity, Ricoh and other leading Australian companies came together on the day to listen to Richard's untold story of how Bupa grew to be Australia's market-leading healthcare brand.
And what a story it was.
Having presided over the decision to change to Bupa in 2010, Richard steered the transformation over the period through to 2012 and then departed Australia to lead Bupa's UK business.  Returning to Australia late 2016, Richard arrived with Bupa clear market and brand leader.
Richards' presentation, followed by a discussion with GSG Managing Director, Graeme Chipp, highlighted the dilemma behind such a significant change.
" The short-term risk/ long-term upside issues dominated our evaluation of the case for change and our implementation efforts,"  Richard commented. 
"With the convergence of competition across state boundaries and consequent sub-optimal brand investment the scale benefits of one Bupa brand were compelling.  Yet with the Bupa brand less than 1% unprompted awareness the short term 'flight risk' of change was a worry."
"Most surprising was how quickly the equity in the old brands of HBA, MBF and Mutual Community' fell away.  Although this was on the back of a 'shed-load' of investment in establishing the new Bupa brand"
Bupa engaged GSG to at first assess the case for change to a single brand and then recommend what strategy and implementation program should be adopted to protect current franchise and grow from the new Bupa brand platform.   
"The GSG Team gave us an excellent overall perspective on the change, they kept us focused on getting the key things right, and avoiding the pitfalls."
The transformation was a success. 
Bupa was re-positioned as being a brand that provided a 3 different state-based private health insurance brands to Australian customers into a brand that focuses on continually helping its customers (members) live longer, healthier, happier lives.
Fast forward to today, Bupa now boasts over 4.7 million health insurance members (19 percent), 71 aged care homes, 38 optical stores, 230 dental centres and 6 medical visa services clinics. Now number one health insurer on all market share metrics with strong brand awareness and well positioned to support the next evolution of Bupa as a true health & care organisation.
Most telling was Richard's summary line –
"While Bupa is market-leader, we will continue to think like number two and act like number one!  Bupa will continue to embrace change and stay focused on the customer."
Key Contacts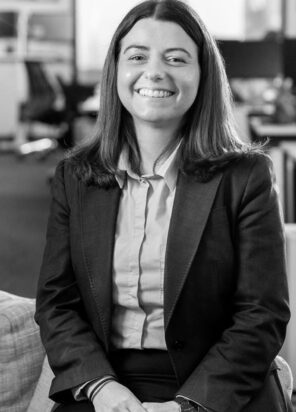 Konnie Tsimiklis is an Engagement Manager at SPP and has a proven record of success delivering customer-led growth strategies for large scale organisations across a number of industries: FMCG, Retail, Leisure, Financial Services and Higher Education.
Konnie brings a depth...
Connect on email
Connect on LinkedIn