Insights
esports – the game changer for Australian sports and entertainment

On June the 3rd, the Minister for Tourism and Major Events John Enron announced Victoria will be home to the biggest esports event in Australia when it hosts the inaugural Melbourne Esports Open in September 2018.
The hosting of this major event reinforces what the sports, media and entertainment industry is telling us – esports is fast becoming one of the world's most popular and lucrative mainstream sectors of the entertainment industry.
With global revenues breaking $900 million USD and the global esports audience growing to over 380 million in 2018, investment has been pouring into the esports industry. Traditional sports teams ranging from NBA (Golden State Warriors, Houston Rockets), to European football teams (Paris Saint-Germain, Shalke 04) and even AFL teams here at home (Adelaide Crows, Essendon Bombers) have all invested in esports teams, and venture capital, private equity, endemic and now non-endemic brands are investing across the esports value chain.
With this growth and powerful media exposure, the industry is also poised to experience a period of significant growth in the coming years.
But why esports and why now? Here's three key reasons why esports is such an attractive investment target both globally and domestically:
Audience engagement level is beyond anything achievable in traditional sports models
Esports enables new sponsorship opportunities for traditional sports teams and leagues
Investment can unlock a highly lucrative Asian market
1. Audience Engagement
The esports audience has shown themselves to be highly engaged according to many, including Stephen Hays – founder and managing partner at Deep Space Ventures, an early stage venture capital firm focused on investing in esports and business-to-business technology start-ups. On the esports audience, Hays says:
"On top of my personal interest in the space, I realised really quickly how big this market is (more people watch League of Legends world finals than the NBA finals), how early we are in the evolution of the market, how fast it is growing, and how intensely passionate the individuals who comprise this market are about playing, improving, and following the space.  This drives a level of engagement with the end user, that I can't find in most other markets".
This sentiment is supported by the numbers underpinning the esports audience.
Globally, your average esports audience member is a young male gamer between 21-35 years old. Over 50% of the global audience sits between that age bracket, with 71% being male. On a domestic front in Australia the proportion of males rises to 85%. We've seen audience growth explode, with more than 34% growth between 2016 (160 million audience size) and 2018 (215 million audience size). To those familiar with esports and gaming in general, this profile will not come as a surprise.
This is an audience that is no longer reached by traditional media advertising such as television and radio. They engage heavily on social media platforms and consume their entertainment content on platforms such as Twitch and Youtube Gaming.
By engaging them through any part of the esports ecosystem, brands and companies can reach this difficult-to-reach audience segment and get in at an early stage of a fast-growing industry. However, brands do need to be careful in navigating this new environment. Given that 70% of the global audience focuses on only one game, the decision to invest in or sponsor a particular team, league, tournament, venue or game publisher is extremely important when it comes to achieving an appropriate ROI.
Another interesting attribute of the esports audience is that 54% also watch traditional sports, with 10% watching an average of 10 or more hours a week. This presents as an opportunity for traditional sports teams to engage the adolescent (13 to 19 year old) audience. Domestically, sports participation in the adolescent (13 to 19 year old) segment has been declining, which is a sentiment shared by AFL's General Manager of Growth, Digital and Audience, Darren Birch, who says:
"If you look at our audience they are often engaged early in their lives, they play Auskick then, but we lose some of them when they became teenagers and we have to compete for their time with other things. League of Legends is something that has a lot of engagement in that 13 to 39 year old market, especially 13 to 24 year olds".
As a league, the AFL has recognised this and acted by entering into a strategic partnership with Riot Games. Not only will the AFL establish a State of Origin style tournament to be hosted at Etihad Stadium later this year, but also build a purpose-fit esports studio in Melbourne. For other domestic leagues and clubs in traditional sports, esports is a great opportunity to re-engage the adolescent segment and bring their brands to the forefront.
2. New Sponsorship Opportunities
Investing in esports expands the available sponsorship opportunities for traditional sports teams and leagues. In Australia, we have a wide variety of sponsors from food and beverage (McDonalds, Mars, Hungry Jacks), betting (Ladbrokes, Crownbet) and retail (Chemist Warehouse, Rebel Sports), but there is a distinct lack of tech companies involved. Through investment in esports across the value chain, traditional sports teams and leagues can explore opportunities with:
Computer hardware and peripheral sponsors such as Acer, Logitech, Dell (through Alienware), HyperX, LG and Nvidia
Technology companies such as SAP, Twitch, Samsung and Discord
Endemic esports brands such as Red Bull and Monster Energy
Non-endemic brands beginning to invest (overseas) such as Mercedes-Benz, Vodaphone, AirAsia and State Farm
With franchising starting to occur in some major esports leagues such as the NALCS for League of Legends, and the Overwatch league, brands and teams are more willing to invest due to the increased certainty and reduced risk for organisers, teams, broadcasters, sponsors, content buyers, advertisers and their agencies. The risk of investing in a team and associating with a team's brand, only for the team to get relegated at the end of a competitive season and fall out of the top tier competitive scene makes for a high-risk investment. Franchising increases stability within a league, gives teams the ability to build a brand over a longer period of time and therefore continue to attract further investment in esports.
3. The Road to Asia
The sheer scale of popularity that esports holds across Asia is incredible. China has the biggest esports market by audience size. Looking at the top three esports events by global broadcast audience in 2017/2018, we have:
2018 League of Legends Mid-Season Invitational (127,551,726 peak viewers)
2017 League of Legends World Championship (106,210,010 peak viewers)
2017 League of Legends All-Star Los Angeles (31,450,000 peak viewers)
For each of these events, more than 95% of the audience numbers were Chinese viewers. Over 95%!
From an investment perspective for brands, this gives even more of an incentive to make an active investment in a team and have them find success and perform on a global scale – giving the team (and their sponsors) a bigger profile and more exposure in one of the world's biggest markets.
In Australia, the AFL's strategic partnership with Riot Games is more than just an opportunity to crack into the world of esports; it's also a strong opportunity for them to gain more insight into the Chinese market. Riot Games was originally a company founded in the United States, but has since been acquired and is now 100% owned by Chinese giant Tencent. Through this partnership, there will no doubt be insights gained by the AFL that will help them in their pursuit of expanding the AFL game across China. Given the audience demographic, investing in esports is a unique opportunity for brands to break into Asian markets, particularly in China.
The esports industry is moving in an incredibly exciting direction. Events are getting bigger, production value is constantly improving, audiences are growing and investment is pouring in. As exciting as it is, companies and brands need to be wary of rushing to jump on the esports bandwagon purely out of the fear of missing out – any investment into the industry must be considered wisely and not rushed. An upfront investment in esports now, at an appropriate point in the esports value chain, can establish a strong position to capitalise on the coming years of growth.
SPP has helped entertainment, sporting, and government sector clients with esports strategy. 
Talk to us about your challenges and we can help define and develop your approach to capitalising on esports opportunities. Contact David Mackay. 
References:
Newzoo 2018 Global Esports Market Report
http://www.afr.com/business/sport/afl-dives-into-esports-with-league-of-legends-deal-20180503-h0zlyo
ESC 2017 & 2018 charts
Key Contacts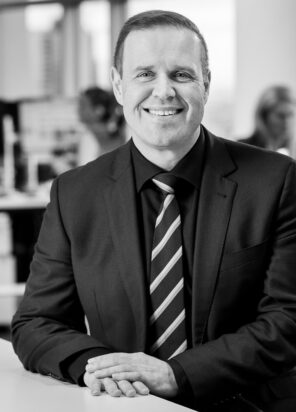 David Mackay is a Partner at SPP and he leads SPP's Sports, Media & Entertainment and FMCG/Retail practices. David assists organisations to develop and execute business and technology strategy, and improve business performance through people, process and technology. David...
Connect on email
Connect on LinkedIn