Insights
Navigating the return of shopper 'freedom': three fundamentals for success

A year ago, like many others, we presented our predictions on retail shopper "bounceback" (you can read those predictions here), after the global pandemic saw us in lockdown for the better part of the year. Twelve months on and into the last quarter of 2021, it would appear that uncertainty is the only prevailing certainty in the "new normal". As we head back into "freedom" and learn to live with Covid-19, the picture may not be as dire as some predict for the retail sector.
Australian consumer sentiment remains high, with 58% of shoppers predicting Christmas purchases that are more or significantly more compared to last year, leading to predictions of a bumper $11bn in spending over Christmas just as Australia's two largest cities emerge from lockdown. Over half of these purchases will be made through online channels, with retailers reporting higher sales compared to this time last year, as consumers allow for extra shipping time to ensure that their purchases arrive in time.
With nowhere to go, the lockdown has not stopped us from shopping and much of this activity has been fueled by new digitally enabled channels. Whilst this growth in online purchase has made digital enablement critical for the retail sector throughout the lockdown, recent research shows that 77% of consumers still perceive of shopping as going into a physical store – older Australians are three times as likely to share that view than their younger counterparts.
Moreover, although 83% of us believe an online presence is critical, many still see uncertainties around service and quality, and convenience as challenges to shopping online. This means that success will require both in-store and online to be managed well to deliver consistently on service, quality and convenience expectations.
In the midst of continued uncertainty, how can retailers navigate the next 12 months and beyond? In our view, the last two years have shown the futility of predictions, and success in retail continues to be underpinned by a set of three key fundamentals.
1.Clarity of strategy: focus on executing a clear proposition across the 4Ps
A hallmark of strong organizational leadership is the ability to communicate clarity. In a retail context this translates to clarity of communication to consumers. Businesses that have been able to navigate uncertainty successfully are those that have maintained a laserlike focus on articulating and executing across the 4Ps – product, place, price and promotion. In fact, in an increasingly digital world, where consumers are bombarded with communications and marketing messages across a myriad of platforms (Facebook, Instagram, Twitter, Snapchat, TikTok, the list goes on) achieving cut through and conversion relies on a distinctive, appealing and implementable value proposition that is clearly communicated to the target market(s).
Businesses that do this well, focus on understanding their consumer, designing their product or service to suit their consumers' needs, and using market insights to determine the most appropriate channels, pricing, and promotions to create a compelling proposition versus the competition. The pandemic may have temporarily shifted when and how products and services are consumed – but those without a clear core proposition will fail to connect with consumers and lose relevance in an increasingly crowded market.
---
Koko Black – Evolving a clear proposition to retain and attract new consumers
Koko Black was in the midst of a retail store refresh and expansion when the pandemic hit, and lockdowns forced their retail operations to close. But that did not stop the company from continuing to focus on growth, albeit through alternative channels and offerings. In fact, the organization doubled down on its proposition as a premium Australian artisan chocolatier. Standing up a range of innovations and fulfilment capabilities in the space of weeks rather than months, Koko Black as strengthened its premium positioning and Australian heritage through new flavours (Australian Native Collection champions Australian ingredients such as lemon myrtle, macadamia, spotted gum honey); new collaborations with Australian brands such as Four Pillars Gin, Penfolds, and more recently Connoisseur Ice Cream; and new packages (hampers and care packages for corporate gifting). The result is a clear and strong proposition for consumers, setting up for a strong return to retail trading over the coming holiday season.
---
2. Thinking beyond the crisis: maintaining a growth mindset to preserve future optionality
Bolstered by government support, demand and consumer sentiment has remained surprisingly resilient throughout the pandemic. The constant opening and locking down has created unpredictable surges in demand, and discretionary spend previously allocated to travel and other big purchases have been diverted to living, eating and drinking better at home. As we re-open our economy and our borders, and government support ends, further economic headwinds will test the true resilience of businesses – and it is a growth mindset that will be the difference between surviving and thriving. Businesses that have not only kept the doors open but thrived during the pandemic have been able to drive growth through the period by adopting a growth mindset to continue to innovate while remaining true to their value proposition. This growth mindset underpins business resilience, enabling measured decision making to best preserve future options for growth beyond the pandemic. With an ability to pre-empt and adjust to the changing environment, and refocus the business on achievable performance targets, business adopting a growth mindset will find opportunities to support their employees and their customers to re-emerge stronger together and navigate continued uncertainty.
3. Evolution not revolution: measured and managed change to carry your team (and consumers!) through volatility
Whilst a number of businesses will certainly not let a good crisis go to waste, taking the opportunity to completely revolutionise their business, many more have sought to navigate through the impacts of the pandemic in a less dramatic way.
---
Fortress Esports – pivoting from physical to virtual to build a 'home for gamers'
Fortress Esports, Australia's biggest video games venue, had its grand opening in Melbourne just days before the first COVID lockdown. After years of planning the perfect physical environment for gamers, they were now faced with being unable to open the doors. Despite the setback, the team rallied around their core purpose as a 'home for gamers' and evolved their offering from a community centered one, focused on a venue to building the online community ready for when the venue reopened. Through coordination of online events, competitions and tournaments in conjunction with their sponsors and partners, they have grown their community, developed deeper insights into their consumers' needs and developed new products and services. From helping game publishers launch new titles to running grassroots competitions they have evolved and tested their offerings, developed new innovation capabilities, and embedded themselves as a focal point for the gaming community, enhancing the value of the physical venue for when doors reopen.
---
We certainly do not have a crystal ball to predict the future and what the 'new normal' will be – what we do know is that it is not all doom and gloom for the retail sector. Life will continue to be uncertain, but the fundamentals of business success are constant: clarity of strategy, a growth mindset and an evolutionary approach create a strong foundation that will always stand the test of time.
Treating the pandemic as an opportunity to evolve is certainly a less risky approach, and one that many successful retail businesses have adopted with great success. For many, the lockdowns across Australia have driven the evolution of new channels and delivery methods, including the now ubiquitous click and collect which will likely be a mainstay post-pandemic, providing consumers with greater flexibility and control. The rise of social media platforms as a legitimate retail channel is just in its infancy, and businesses are evolving and expanding their channel strategies to incorporate these platforms. As we emerge on the other side of this pandemic, business are asking "What changes made during the pandemic will we keep?"; "How can change fatigue be managed?"; "Are there parts of the business that no longer serve us in a post-pandemic world?". Ultimately, retail businesses must focus on capturing consumer demand and support their employees to meet consumer expectations, and alienating either cohort with poorly timed 'revolution' is just not worth the risk.
The pessimist complains about the wind. The optimist expects it to change. The leader adjusts the sails."

John Maxwell
Key Contacts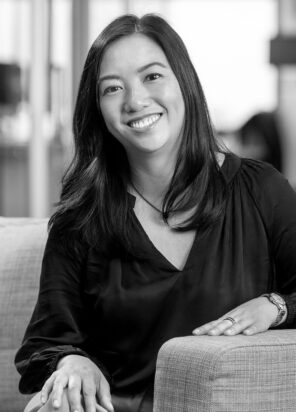 Noel Leung is a Partner at SPP and is an experienced strategy consultant with more than 14 years of experience working with senior leaders of organisations in Higher Education, FMCG, Agribusiness and NFP sectors. She takes an evidence based approach...
Connect on email
Connect on LinkedIn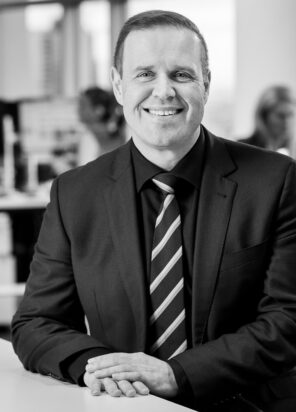 David Mackay is a Partner at SPP and he leads SPP's Sports, Media & Entertainment and FMCG/Retail practices. David assists organisations to develop and execute business and technology strategy, and improve business performance through people, process and technology. David...
Connect on email
Connect on LinkedIn