Insights
Securing the Future of Sports Teams

ARTICLE SUMMARY
The off-field competition between sports teams and leagues can be as fierce as it is on field.  Managers and administrators battle to secure the best talent, highest profits, largest memberships and biggest media campaigns. Meanwhile, mechanisms such as competitive balance seek to even out the playing field and ensure every team has the chance to succeed and thrive in the competition.
SPP knows that off-field sustainability is the key to the health of teams and leagues. There are four key drivers of this:
Set clubs up to succeed
Grow and promote your brand
Be fan-centric
Pro-actively collaborate
Ultimately, the success of clubs and leagues is dependent on the health and sustainability of the sport itself. The objective of sport has never been for only the richest and strongest clubs to survive – it is for the sport to grow and to be played competitively and at an increasingly improved level.
Sport plays a critical part in the economic and social wellbeing of Australia, and clubs and leagues can create a virtuous cycle by growing the game and reaping the benefits.
Changing financial and economic climates continue to throw-up challenges for sporting teams and leagues. The development of robust strategies, supported by rigorous analysis is critical in navigating these environments.
Key Contacts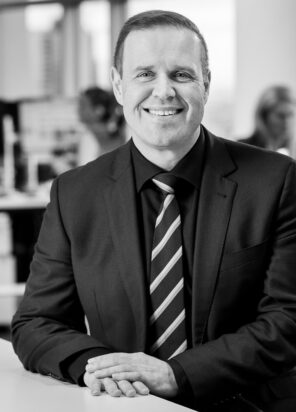 David Mackay is a Partner at SPP and he leads SPP's Sports, Media & Entertainment and FMCG/Retail practices. David assists organisations to develop and execute business and technology strategy, and improve business performance through people, process and technology. David...
Connect on email
Connect on LinkedIn