Insights
SPP's DeCoDE for Data Strategy – Decoding your data needs

ARTICLE SUMMARY
Data strategy is inherently challenging
Organisations have come to understand that embracing and leveraging data can increase efficiency, identify new opportunities, and provide a valuable competitive advantage. And, in many cases now, we're seeing that it's not even about getting ahead of your competition but simply keeping pace, as more and more organisations integrate data insights into their business as usual practices.
But the extent to which data can help address your business and commercial challenges really depends on your approach to data strategy.
Developing a data strategy is vital when working out how to capture and leverage the insights available to the organisation.
However when it comes to data strategy, we have seen many organisations – commercial and public – put the cart before the horse. SPP's approach to data strategy puts the horse back in front of the cart where it belongs.
SPP has developed the DeCoDE Framework to capture the key elements of a successful data strategy, ensuring our clients' data strategy links to their organisational goals.
Key Contacts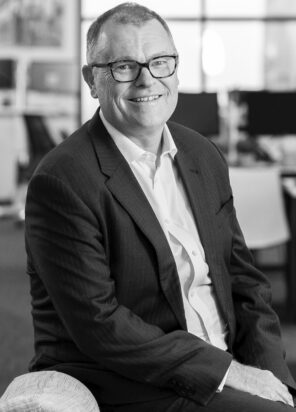 Phil Noble is the Founder and Managing Partner of SPP. He is an experienced General Manager, Consultant and Entrepreneur and has worked in a wide range of industries including financial services, telecommunications, infrastructure and Not for Profit.  Phil has...
Connect on email
Connect on LinkedIn