Insights
Entering the esports arena

If you are in the sports and events industry, you have heard of League of Legends, Dota 2, Counter-Strike:Global Offensive, Overwatch, FIFA or NBA2K esports.
esports is a form of competitive gaming where individual players or teams compete against each other across a range of multiplayer video games.
Sports, Media and Entertainment Sector Lead David Mackay is regularly asked by senior executives about the growth and impact of esports.
"There is no doubt that the esports industry has had phenomenal growth and successfully accessed global audiences through a wide range of viewing platforms and, more recently, through the introduction of exciting, mass-attended live events," David says.
It's big dollars. The combination of video games and competition has made esports a dominant force in the entertainment industry. The global esports market forecast to hit $1.5b by 2020, with major revenue streams in sponsorship, advertising, game publisher, media rights, and tickets and merchandise.
David continues – "In Australia, esports is still emerging, and the role for Australian Leagues and Clubs in the esports market is constantly evolving, presenting a compelling opportunity for Australian sports organisations to develop or review an esports market entry strategy."SPP has developed a comprehensive guide on breaking into the esports industry, which summarises a number of strategic approaches and challenges to entering the esports arena, and outlines how traditional sports organisations can leverage their existing infrastructure and expertise to expand and diversify revenue streams. While we present from the viewpoint of traditional sports, there are also valuable insights for existing media and entertainment operators on understanding and approaching the esports market.
Key Contacts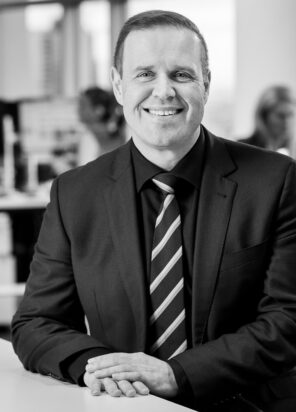 David Mackay is a Partner at SPP and he leads SPP's Sports, Media & Entertainment and FMCG/Retail practices. David assists organisations to develop and execute business and technology strategy, and improve business performance through people, process and technology. David...
Connect on email
Connect on LinkedIn